As you can read here DutchMetalManiac has stopped, here you can read something about the last active team members of DutchMetalManiac.
Tim van Velthuysen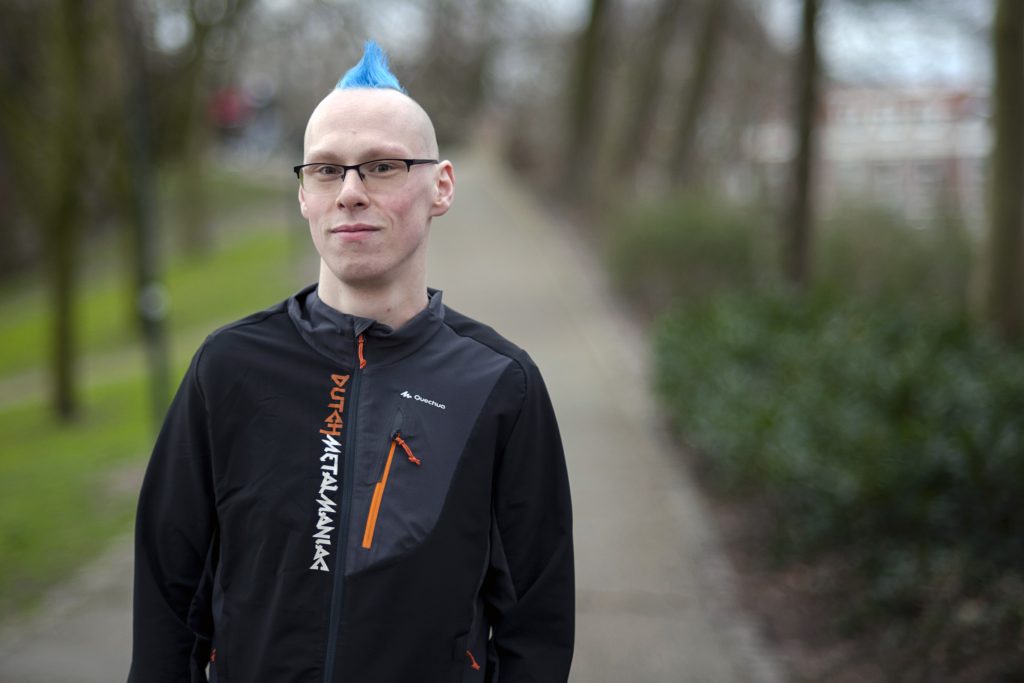 Hey, can you tell something about yourself?
I'm Tim van Velthuysen and I started DutchMetalManiac back in 2014. I'm 29 years old and I live in Nijmegen, The Netherlands. Of course, I like metal, but I can also appreciate other musical styles. However, metal is what I mostly listen to.
In addition to DutchMetalManiac I also have a personal website on which I'll post various things that won't fit on DutchMetalManiac, but might be interesting for you as well. It's in Dutch though.
What does metal mean for you?
The energy, the power and the feeling I get when listening to metal is awesome and at a concert this is multiplied many times. It drags me through every rough time and makes the good times I have even better. Another thing I like very much about metal is that there is so much variety within the metal genre and there is so much to discover. This literally is a genre difficult to get bored of.
What are some of your favorite bands?
First a special mention here for Rammstein, the band my metal-experience began with. I listen to a lot of bands in many different styles. Some bands I really like, among others of course, are Judas Priest, Pantera, Thyrgrim, Dot The Eye, Alestorm, Paradise Lost, Soulfly, Anaal Nathrakh, In Extremo, Myrkur, Chiral, Kreator, Vuur.
Some non-metal bands I like are Heideroosjes, Dropkick Murphys, Flogging Molly, The Creepshow, Russkaja, Grumpynators, Combichrist, Rancid and Chelsea Wolfe.
Can you tell something about your best live-experiences?
Here also a special mention for my first concert, a special concert of Delain with many guests in de Broerenkerk in Zwolle, The Netherlands (2007). Some others are: first time Judas Priest (TivoliVredenburg, Utrecht, 2015, live review here), Vuur (a few times at different places), a few times Fortarock in my hometown (Goffertpark, Nijmegen, the latest one being this year, live review here and here), Paradise Lost (TivoliVredenburg, Utrecht, 2015, live review here), Throane (Doornroosje, Nijmegen, 2018), Amenra (Doornroosje, Nijmegen, 2018, live review here), Myrkur (Paradiso, Amsterdam, 2016, live review here and 013, Tilburg, 2018), Rammstein (Gelredome, Arnhem, 2009), Thyrgrim (Willemeen, Arnhem, 2018, live review here), Trepaneringsritualen (Lucky, Rijssen, 2018, live review here), Soulfly/Lody Kong (Doornroosje, Nijmegen, 2016, live review here) and, non-metal, the many times Heideroosjes (2008-2012, many different places), The Creepshow (Park Sonsbeek, Arnhem, 2014 and Haltpop, Zaandijk, 2018), Russkaja (a few times at different places), Dropkick Murphys/Flogging Molly (both together in AFASlive, Amsterdam, 2018, Dropkick Murphys also at the same place in 2017) and Chelsea Wolfe (Valkhofpark, Nijmegen, 2018).
Anything you want to say to DutchMetalManiac's readers?
I hope you like what we do and hopefully you enjoy reading our articles. Of course, a webzine such as DutchMetalManiac wouldn't exist without its readers, so thank you very much!
Also, be sure to follow us on Facebook and/or Twitter if you want and feel free to comment, share or send us a message!
Last but not least, keep supporting metal! \m/
Alessandro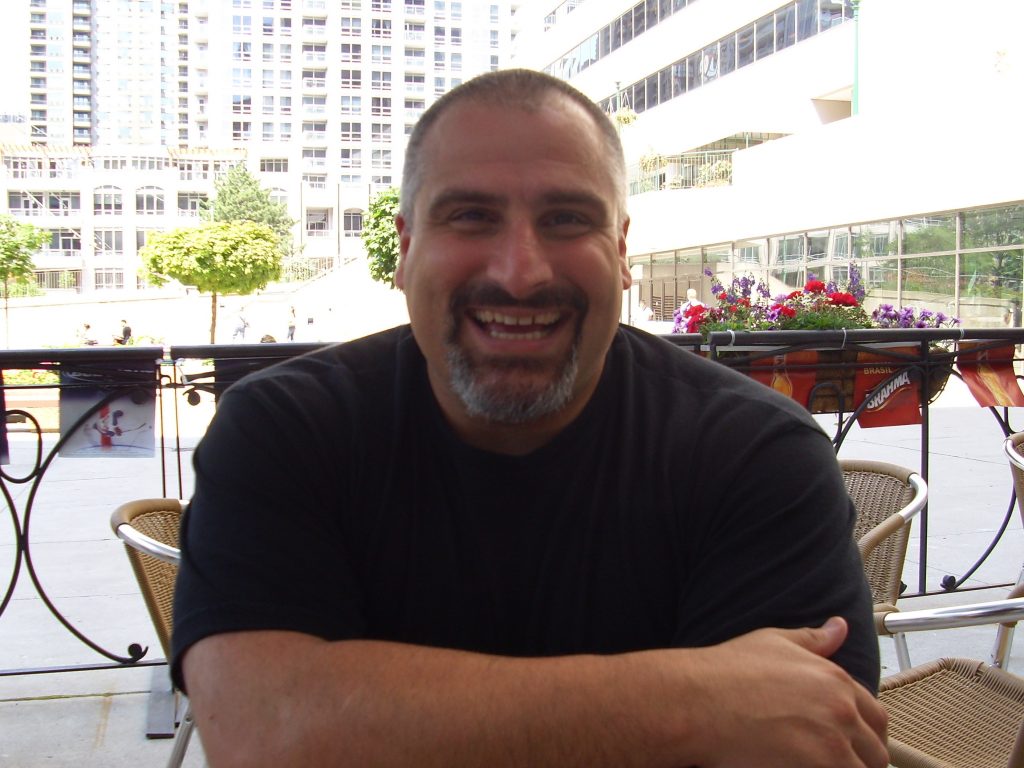 Hey, can you tell something about yourself?
I've been writing for DutchMetalManiac since 2016 when I saw Tim's ad on Twitter. I exist in Toronto, Ontario, Canada and am over a half century old. I have literally built a wood makeshift bridge over a 200 foot moving river, am a certified Use of Force and Self Defence Instructor and recently competed in full contact stickfighting competitions, winning several 1st place rankings. I've never met Tim personally, but it's amazing how we have interacted despite being literally, worlds apart.
What does metal mean for you?
This is the coming together of a family, no matter where on the planet and sharing that same feeling, that knowing nod, that raising of the hairs on your neck when you hear THE riff of all time. Plus, supporting local bands and independent music.
Who are some of your favorite bands?
I can happily name: Rush, Blue Oyster Cult, Prismind, Damn Pigeon, Razor, Sacrifice, Judas Priest, Iron Maiden, Pretty Maids, Pike's Edge, Tribulance, Ryder, A Rebel Few, AC/DC, 3 Inches of Blood, Rogue Male, Motorhead, Ratt, Aldo Nova, Accept, Coney Hatch, Godsmack, Triumph, Black Sabbath, Dream Theatre, Helix, Halford, Into Eternity, Queensryche, Loudness, Kick Axe, Metal Church, Lita Ford, Primal Fear, Streetheart, Saxon, Seether, Van Halen, Venom, Vixen, Whitesnake, Voi Vod , ZZ Top.
Oh, Devo and Kraftwerk too.
Can you tell something about your best live-experiences?
Moshed like a pro wrestler at Hatebreed – all good….almost get kicked out of Sting and Tom Cochrane for using a lighter???
Met, rocked, interviewed and was invited to Helix's' Brian Vollmer's house after meeting many years ago in the wilds of Northern Ontario!
Rush, Billy Idol and Def Leppard and Blue Man Group were probably the most emotional concerts I have attended.
Metal On Ice: Lee Aaron signed my shirt..with me in it! I also made my singing debut at soundcheck when she tilted the mike my way and had me utterly savage Whatcha Do To My Body.
Metal On Ice VIP! Met and talked with Brian Vollmer of Helix, Nick Walsh of Famous Underground and Slik Toxic, Lee Aaron, Darby Mills of Headpins, Carl Dixon of Coney Hatch, Sean Kelly of Lee Aaron/Crash Kelly/Nelly Furtado who organzied this gathering!
Anything you want to say to DutchMetalManiac's readers?
Not only do I want to thank Tim for his endless energy dealing with my sometimes insane rants and off beat working style and how he kindly and thoughtfully manages all us writers, but I want to thank all the readers silent and those who have commented on our scrawls. We need to hear from you so please send us your thoughts; it's how we grow. Please support us in anyway you can as this blog's for you!
Glenn van der Heijden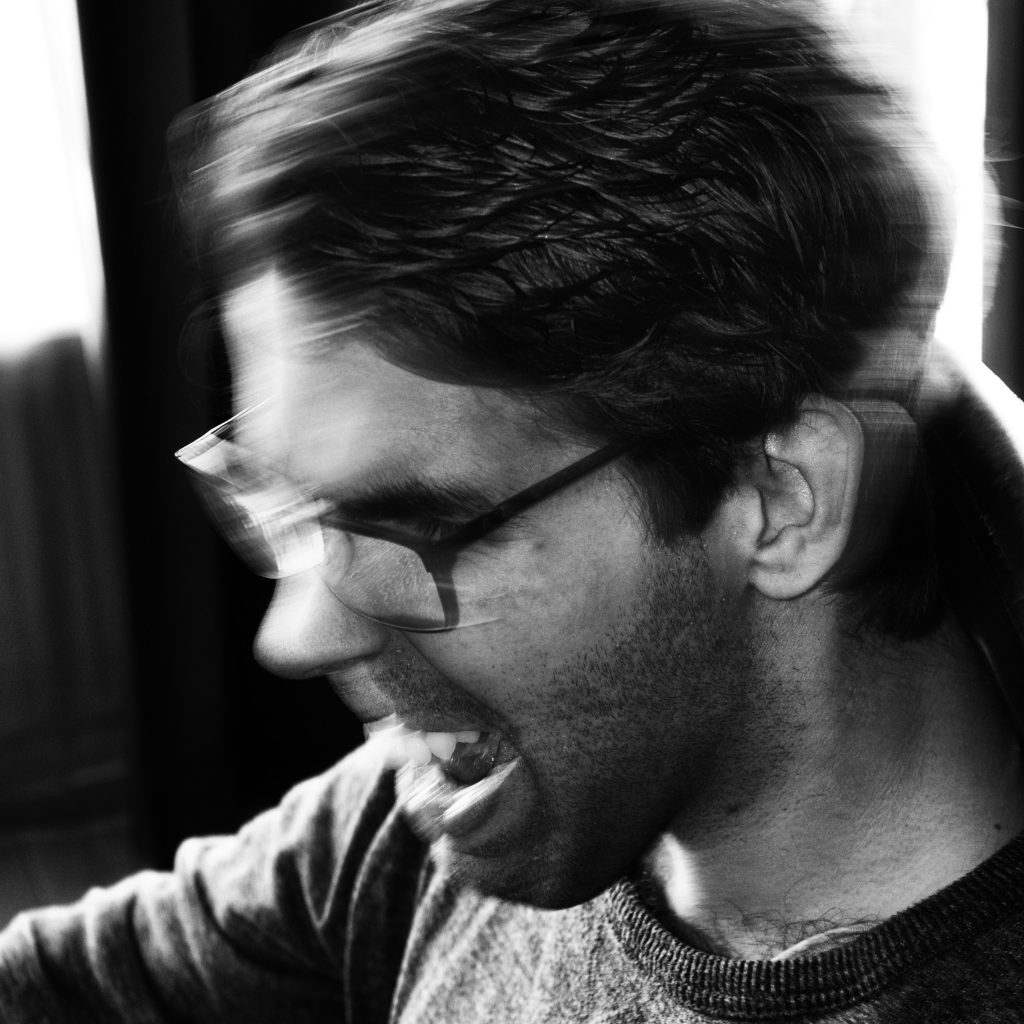 Hey, can you tell something about yourself?
Hi, my name is Glenn and I live in Nijmegen in the Netherlands. Music is everything to me and when Tim asked me to write a review for DutchMetalManiac for the first time, I didn't know yet that I would like it so much. I have my roots in rock music instead of metal and I knew little of metal at the time. After writing my first review I quickly came to the conclusion that this is the job that I never knew I always wanted to do. Even though I still know very little about the different types of metal, I write with my heart and soul and I put everything into that. If I am lucky and people like to read what I just wrote, then that's a big plus. I also think it is great that you get to learn the artists from their most vulnerable side sometimes. It is also a job that I can do really well despite my physical disability. Me being in a wheelchair doesn't prevent me from being a good journalist and music lover!
What does metal mean for you?
Metal means a great deal to me! Despite the fact that I mostly listen to a small portion of all the metal that is available and the fact that you can't really call me a metal head but rather a rocker, I did embrace the metal full on! It serves to me as some kind of escapism from my daily life! Also, the metal scene overall has a better acceptance and displays more normalcy towards me being physically disabled than in my daily life. This makes the metal scene a place that I really want to work in and that I really want to enjoy in my spare time. I love going to concerts, it makes me forget the world for a few hours.
What are some of your favorite bands?
As a music lover I have a lot of favorite bands. Most of them are old rockers like Bruce Springsteen, Bryan Adams, Bon Jovi, Queen, Guns N' Roses, AC/DC, Aerosmith and the list goes on! When it comes to metal I mostly listen to female fronted bands. One of my biggest heroines in music is Anneke van Giersbergen. She and her music are very important in my life and I could never live without it. Other examples are: Within Temptation, Delain, Arjen Lucassen, Marcela Bovio, Nightwish and Epica. Like with the old rockers, I probably forget a whole bunch of bands. And of course not to forget Anneke van Giersbergen's VUUR! But I thought that would be an open-door right about now!
Can you tell something about your best live-experiences?
I think I have a lot of best live experiences, some great shows of Delain come to mind and of course nearly every Anneke show I have been to and recently the Nightwish show on Fortarock 2018. But most of my favorite shows aren't metal related. One of the best and most memorable shows I have been too was during the Have a Nice Day tour from Bon Jovi in 2006 in Goffertpark, Nijmegen. Despite all of the rules applying for people in a wheelchair, I was able to grab a spot in the Golden Circle to see my heroes up close. I have a lot of heroes in rock music but Bon Jovi and Springsteen have a special place in my heart. I have been to many Bon Jovi shows after that day in 2006, but this one remains the most special to me to this day! XD
Anything you want to say to DutchMetalManiac's readers?
I hope you guys enjoy the new website and continue to support DutchMetalManiac because without you readers we are nowhere! If you want to know anything about me, feel free to ask!
Henric van Essen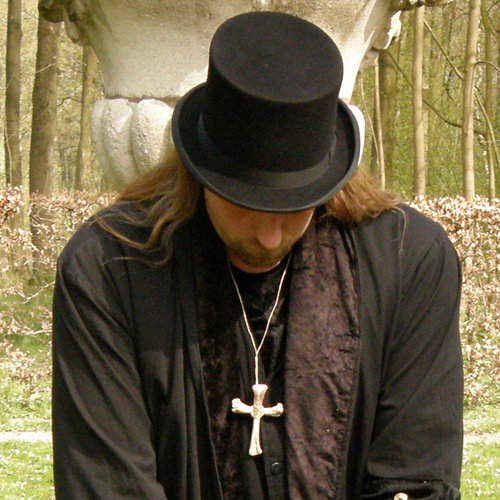 Hey, can you tell something about yourself?
Of course, I am a true, mentally young music fan from Arnhem. I work in healthcare and I am married to a girl that shares my music taste, but only to some extent. I have two sons who are all but metal fans, I'm not sure where that went wrong, hehe.
What does metal mean for you?
I don't think of music in terms of life style, status or the need to belong, nor do I in any way identify with it. From that perspective I have to say music does not mean anything to me, other than it being one of my best valued pastimes. Within that pastime metal is by far my most favored type of music. Nothing more, but certainly nothing less either.
What are some of your favorite bands?
I like something in every type of music, but I definitely favor some types over the others. It's pretty hard to limit myself to favorite artists, because I haven't found the artist whose every single tune I like yet. Apart from that, taste evolves and is subject to a wide variety of influences, such as state of mind or phase of life. I'll give it a shot, though, even though I already know this list is not, nor will it ever be complete. In the category metal my favorites would be King Diamond, Mercyful Fate, Wintersun. Outside metal I'd say Leonard Cohen, Alan Parsons, Die Toten Hosen and Edvard Grieg.
Can you tell something about your best live-experiences?
Well, there's a few, varying from simply great to drop-dead-awesome.
To start with drop-dead-awesome: My first serious gig was Aardschokdag 1987 with a mouthwatering line up: Metallica, Anthrax, Metal Church, Crimson Glory, Celtic Frost and Laaz Rockit. Another one in that category is Kamelot in 'de Boerderij' in Zoetermeer, not in the last place because it was the first gig I went to with my wife. Finally there's the Stream of Passion gig we went to in Belgium.
In the category 'great' there's many more. The most notable are Trail of Tears in Arnhem, Slayer and Sepultura in Rotterdam, Radical Retard in Houten, a few Golden Earring gigs in various places and last but not least almost all King Diamond concerts I attended.
However, having dropped the name King Diamond, the most disappointing show I have ever been to was also one of his, one in Tilburg. He had to do his show there without any of his equipment because that was held up at the Polish border by customs. Playing his type of music on loaned equipment is never a good idea.
When it comes to weird things, Stryper scores high with their bible-throwing, but no band will ever beat Rockbitch in this or any other abnormal category. Those of you who have ever seen the members of this band will agree that this is not only the most weird, but definitely the most scary gig ever. Thank God I never caught the golden condom…
Anything you want to say to DutchMetalManiac's readers?
Never be afraid to wander off the beaten track and once you do, make sure you take more than a few steps. Music has way more to offer you than wherever your current path takes you.
Martijn Bakker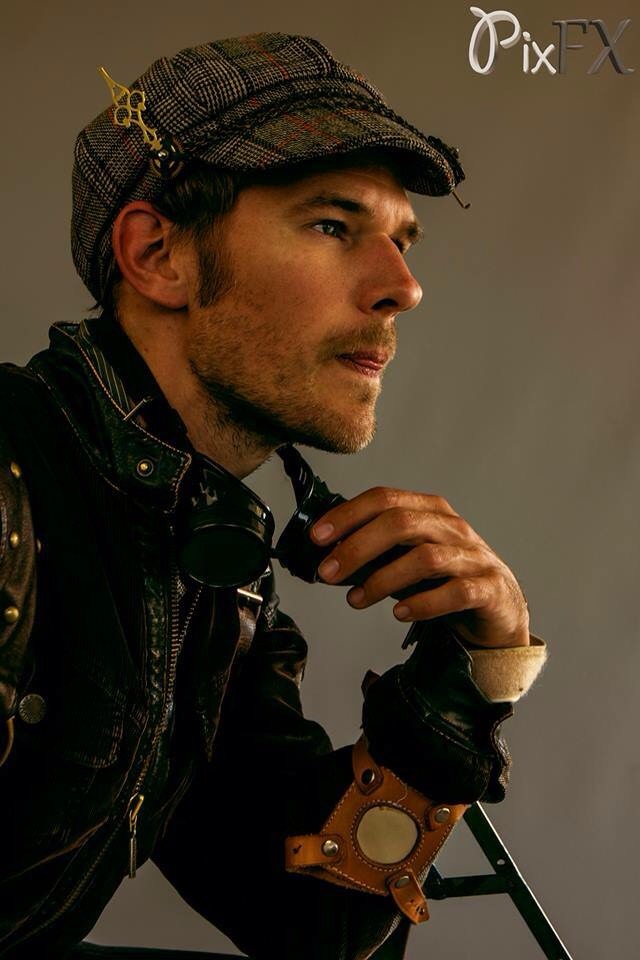 Hey, can you tell something about yourself?
Just a little…? Born at the edge of the seventies, as a teenager I grew up with bands like Nirvana en Faith no More (although my parents also managed to let me inherit some love for classical music and 60's/70's too). After my study Dramatherapy, I moved a lot, within and without the Netherlands. Now living with some sort of stability in hometown Zwolle with some nice kids who sometimes enjoy my musical mind and sometimes are deeply ashamed… 😉
What does metal mean for you?
I think it literally meant freedom for me as a kid, in a time when everyone was listening to house/popmusic. Metal was the rough and creative alternative for me, it also gave me some more confidence in a way. Nowadays it is my 'dark side', kind of to make a balance in life: it helps me be a nice guy without frustrations, I think.
What are some of your favorite bands?
I am in love with The 3rd and the Mortal, the way they presented themselves in the nineties, what they meant for the evolution of doom/goth metal and how they developed themselves through time. Other bands: Saturnus, My Dying Bride, Orphanage, (old) The Gathering, Dimmu Borgir, (new) Nightwish,…
Can you tell something about your best live-experiences?
I like it when a performance adds something to the music. My best live-experiences are not metalbands, but if I have to name two… On a very small music festival in a very small town Autumn (NL) was performing, just after the release of their first album. They did not fit into the line-up of blues and popbands at all, but won the hearts of everyone when a group of people with down syndrome arrived. They loved the music and the whole band taught them to make horns.. it was really community bonding there! And then, on the other hand, I saw Sepultura live at Into the Grave festival. Not the music I listen to normally, but what a power, great technique. Really awesome!
Anything you want to say to DutchMetalManiac's readers?
Keep em rolling!
René Müller
Hey, can you tell something about yourself?
My name is René and I live in Graz in Austria. In my professional life I work in the automotive industry, my private time is filled with sports, reading, travel and of course music. I started playing guitar when I was around 15 years old, which was also the time I started to explore "guitar-heavy" music. The journey started with rock and from there led to both the blues side of
things as well as into heavier fields. I have a passion for discovering new things and like to give every genre or taste a try, which is also true for my music production projects – whether it's synthwave-y stuff, acoustic blues or black/thrash metal.
What does metal mean for you?
When I hear "metal" I think of two almost completely separate things: the music and the scene/community.
The music means a lot to me. Metal has turned out to be the genre I spend most of my time with, which is probably due to the fact that is so incredibly varied in its offerings. I started getting into metal via the usual popular suspects (like Metallica, Pantera, etc.) but soon discovered that there is so much more out there. Nowadays I find the right metal track for any mood – whether I need motivation, calming down, or when I am sad or angry. There is an abundance of subgenres that really have offerings for any taste.
When it comes to the scene I sometimes have mixed feelings. One paradox thing about the "metal scene" is that I have always viewed it as a kind of "counter-culture", where people can be different from the mainstream and still be accepted – I think Overkill said it best: "we don't care what you say – fuck you!". And still there always emerge some people that try to dictate "rules" in the metal scene in regards to what bands should or should not be supported or are "trve". As long as you ignore those narrow minded "scene police" people, the metal scene is an open minded and varied community that I happen to enjoy quite a lot most of the time.
What are some of your favorite bands?
There are a few non-metal bands/artists I definitely cannot leave unmentioned, as they had a huge impact on me, and that would be Muddy Waters, John Carpenter, Rory Gallagher and Stevie Ray Vaughan. When it comes to metal, there definitely are too many to mention them all, and I
continuously find new bands that I absolutely adore (shoutouts to Chapel of Disease, Havukruunu, Véhémence, Viscera///, Urn, Firelink…). But when it comes to all-time favourites, I have to name Testament as the best thrash metal band I ever encountered, MGLA as an outstanding experience in black metal nihilism, Iron Maiden as the best old-school heavy metal band out there and of course Primordial, the one band that I listen to the most at any given time.
Can you tell something about your best live-experiences?
Even though they might not have always been the best concerts I have ever seen, the gigs at Kaltenbach Open Air are always a great experience, just due to the awesome nature of this specific festival. I have also seen some great gigs there (Ctulu, Skyforger, MGLA, Evil Invaders,…). But the live experiences that are still stuck in my head the most are gigs from Primordial, Iron Maiden, Dying Fetus, Terror, Carpenter Brut and Annihilator.
Anything you want to say to DutchMetalManiac's readers?
I hope they find some music that really impacts them through our reviews here. And I can only encourage everyone to listen to lots of different stuff and then support the bands that they like.
Most importantly of all, don't let anybody else tell you what genres or bands are "trve" or "uncool" – you like what you like.