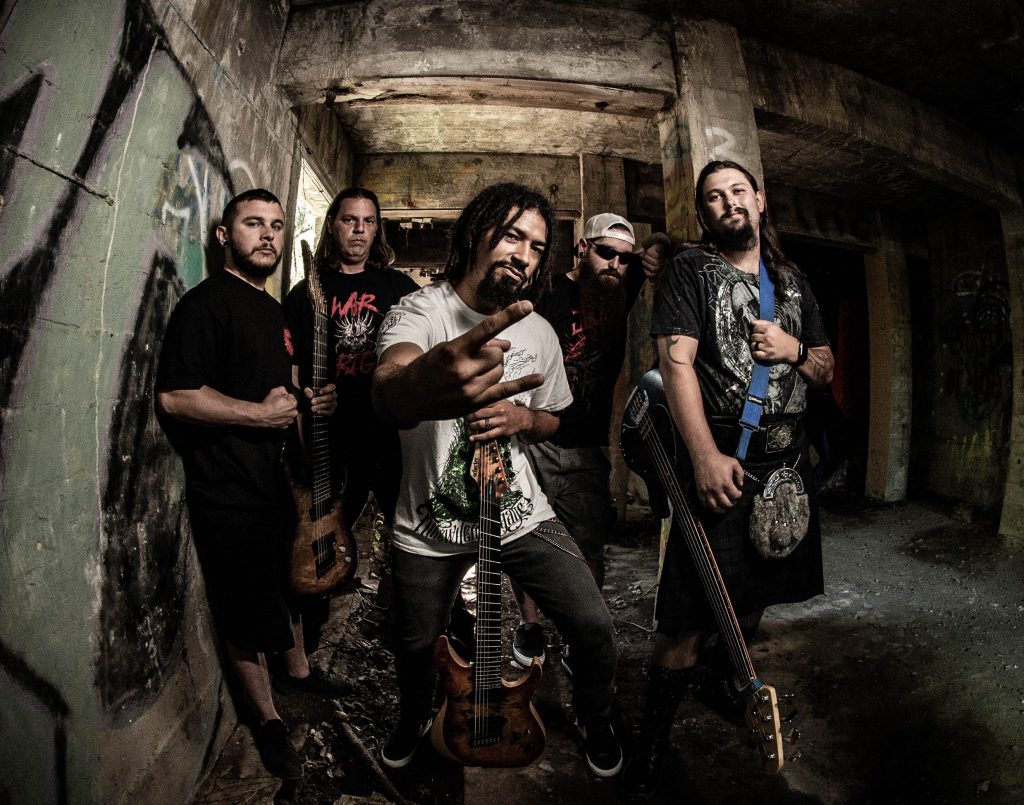 Recently, DutchMetalManiac's Tim van Velthuysen interviewed Endure the Affliction's bass player/backing vocalist Byron Vollmer.
Hey, how are you?
Pretty good.
Can you tell us something about the history of Endure the Affliction?
Most of us were in prior bands together and eventually made our way together to form the group you currently see.
For people not knowing Endure the Affliction (yet), how would you describe your music yourself?
We are a melodic metal band with music that consists of various life trials, like overcoming addiction, suicide, bad relationships, etc.
When someone doesn't know Endure the Affliction yet and you can choose one of your songs to present yourself, which song would that be?
Usually I show them Rise and it hooks them fairly quickly, then when they come to an actual show they are blown away.
What makes Endure the Affliction unique?
Well, we are known locally for the kilts I wear on stage, that's for sure haha.
Any future plans you can already tell us something about?
We are finishing up our second EP and looking forward to releasing it this fall.
Any upcoming gigs for Endure the Affliction? Maybe coming to The Netherlands?
We have a few local shows coming up, but heading there would be pretty awesome. Going overseas is a ways off for us unfortunately.
How do you think your life would be without music?
Almost non existent.
What advice would you give to young and starting bands?
Keep your head up and be willing to put the time and effort in. It's a rough road, but very deserving.
Thanks for your answers! Is there anything you want to say to DutchMetalManiac's readers?
Keep an eye out for our newest single, Identity! It drops on August 6th.
Endure the Affliction Official Website
Endure the Affliction Facebook
Endure the Affliction Instagram
Endure the Affliction Twitter
Hi!
I'm Tim van Velthuysen and I started DutchMetalManiac back in 2014. I'm 29 years old and I live in Nijmegen, The Netherlands. Of course, I like metal, but I can also appreciate other musical styles.
In addition to DutchMetalManiac I also have a personal website on which I'll post various things that won't fit on DutchMetalManiac, but might be interesting for you as well. It's in Dutch though.