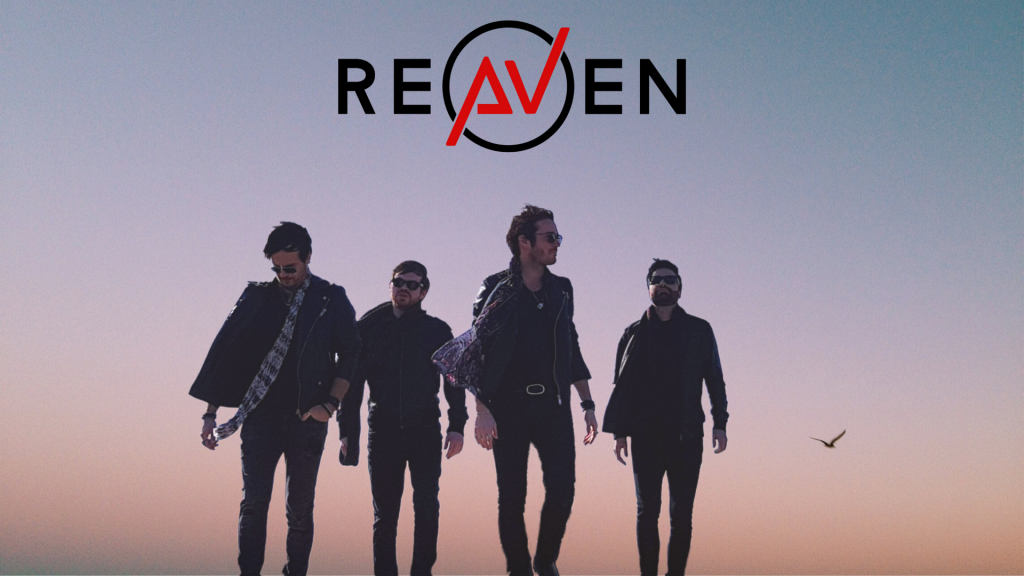 Recently, DutchMetalManiac's Tim van Velthuysen interviewed Reaven's lead singer/guitarist/songwriter Romeo Bassi.
Hey, how are you?
Hey guys!! Really fine, thank you for asking!! I hope that everything is ok for you too!!
Can you tell us something about the history of Reaven?
We're a French indie pop/rock band with a touch of electro. I (Romeo) started to play with the drummer of the band when we were 14 years old. It's a long love story (laughs). And we met the 2 other members along the way in Paris. Rudy (bass) and André (keyboards).
For people not knowing Reaven (yet), how would you describe your music yourself?
Reaven is an indie pop/rock band, I think we're known for our catchy melodies, our intense shows, a vocal signature and a real focus on vocal harmonies. We have always seen our music as a journey. Moving from heavy guitar riffs, rock to deeply pure and acoustic songs.
When someone doesn't know Reaven yet and you can choose one of your songs to present yourself, which song would that be?
Hard choice!! Because I can't choose I think I will go with the last rock single we released: Ordinary Heroes.
What makes Reaven unique?
I think that the diversity of the musical atmospheres we try to explore makes us special. We don't limit our style, we always try to surprise our audience.
Any future plans you can already tell us something about?
We are booking a 3rd European tour and rescheduling our 1st US tour + Central/Latin America tour. We will very soon start to film a new music video for our song Ordinary Heroes, and we are preparing the new show for the next tours, so exciting!! And in spring 2022 we will release our album For Tomorrow so stay in touch!!
Any upcoming gigs for Reaven? Maybe coming to The Netherlands?
Actually it's funny you ask because we're trying these days to book some shows in the Netherlands. Would love to play there in 2022!! Apart from this, we will announce the first European shows soon!!
How do you think your life would be without music?
Not a life? Or deeply sad!! But if I wasn't a musician I would maybe create start-ups of companies and try to be creative in another way. Also writing books I think.
What advice would you give to young and starting bands?
Trust yourself, always. No one knows you better than yourself. Make mistakes, overcome them, try again. Repeat.
Thanks for your answers! Is there anything you want to say to DutchMetalManiac's readers?
Yes !! We really hope to meet you at one of our gigs!! Come and see us live, I swear you're gonna have a good time!!
Reaven Official Website
Reaven Facebook
Reaven Instagram
Reaven Twitter
Hi!
I'm Tim van Velthuysen and I started DutchMetalManiac back in 2014. I'm 29 years old and I live in Nijmegen, The Netherlands. Of course, I like metal, but I can also appreciate other musical styles.
In addition to DutchMetalManiac I also have a personal website on which I'll post various things that won't fit on DutchMetalManiac, but might be interesting for you as well. It's in Dutch though.