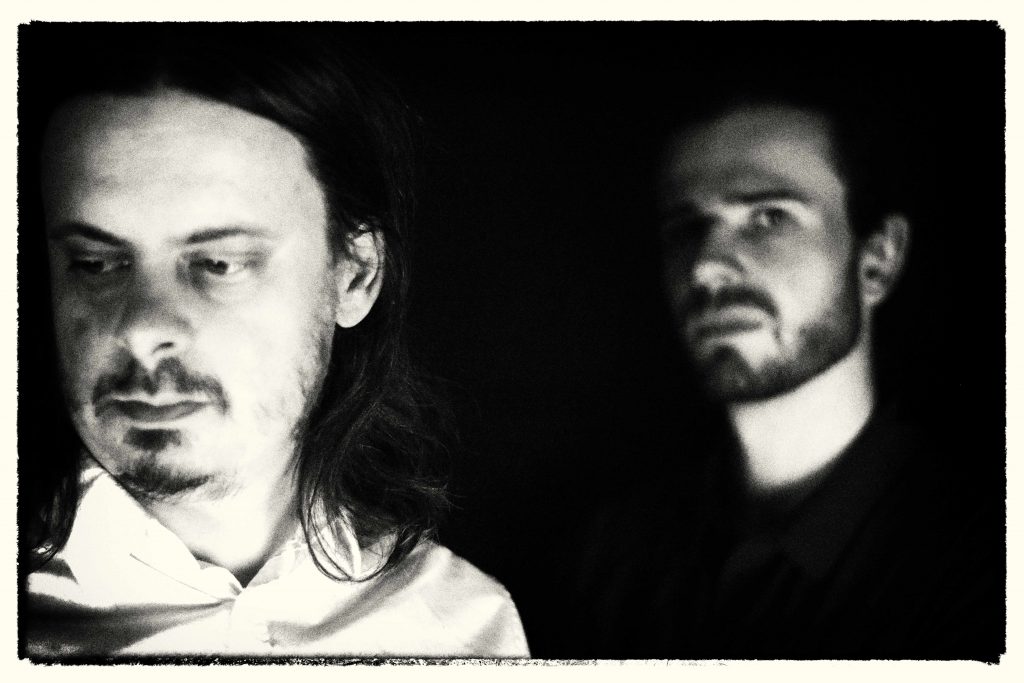 Recently, DutchMetalManiac's Tim van Velthuysen interviewed The Halo Trees' vocalist/guitarist/synth-player Sascha Blach.
Hey, how are you?

I am fine. We have just released our new album Summergloom and as you can imagine it has been a lot of work in the last few weeks. But I think it's getting a little quieter now.
Can you tell us something about the history of The Halo Trees?
Sure. I founded The Halo Trees sometime around 2016 because, after many releases in the metal sector, I was in the mood for dark, calm, melancholic music again, which offers a lot of space for my deep vocals. But it took more than two years until I found a sound and wrote sufficiently good songs that were ready for a release. In 2018 our first EP Time And Tide Wait For No Man was released and in 2019 the first album Antennas To The Sky. At that time many songs of our new album Summergloom were already written, but we took our time to finish and release it because of the Corona crisis.
For people not knowing The Halo Trees (yet), how would you describe your music yourself?
I would describe it as a mix of indie rock, post-punk, some pop and progressive rock. Handmade music, that also contains some synths, which lives from the deep voice, the catchy melodies and has a lot of depth.
When someone doesn't know The Halo Trees yet and you can choose one of your songs to present yourself, which song would that be?

Hm, I think our full album Summergloom is worth listening, but as a starting point, what about the single Dark Clouds Over London?
What makes The Halo Trees unique?

Actually, this question should be answered by other people who like our music. But I want to try – and that shouldn't sound conceited: I think that our sound is unique, even if it certainly reminds of a few other bands. And I think we write songs that are above average and my voice certainly sounds very unique. But make your own picture.
Any future plans you can already tell us something about?
Oh yes, we're already working on the third album, which might be out next year. We are actually quite far and are in the middle of the recordings.
Any upcoming gigs for The Halo Trees? Maybe coming to The Netherlands?
Unfortunately nothing at the moment, but we hope that it will start again soon. Right now, everything is still a bit difficult to plan.
How do you think your life would be without music?
Empty? Music is my life in so many ways. So I can't imagine it any other way. I actually think about new songs all the time and plan new albums and projects. That's just my form of expression.
What advice would you give to young and starting bands?
I think the most important thing is to find your own sound, even if you can't force it, but over time it comes by itself. The music world needs more courageous bands who, thanks to this courage, release more extraordinary albums again – like in the 70s. Nowadays a lot sounds too uniform to me.
Thanks for your answers! Is there anything you want to say to DutchMetalManiac's readers?
If you're open to gloomy indie rock, check out our new album Summergloom.
The album is available here and some more videos to get an impression:
The Halo Trees Official Website
The Halo Trees Facebook
The Halo Trees Instagram
Hi!
I'm Tim van Velthuysen and I started DutchMetalManiac back in 2014. I'm 29 years old and I live in Nijmegen, The Netherlands. Of course, I like metal, but I can also appreciate other musical styles.
In addition to DutchMetalManiac I also have a personal website on which I'll post various things that won't fit on DutchMetalManiac, but might be interesting for you as well. It's in Dutch though.