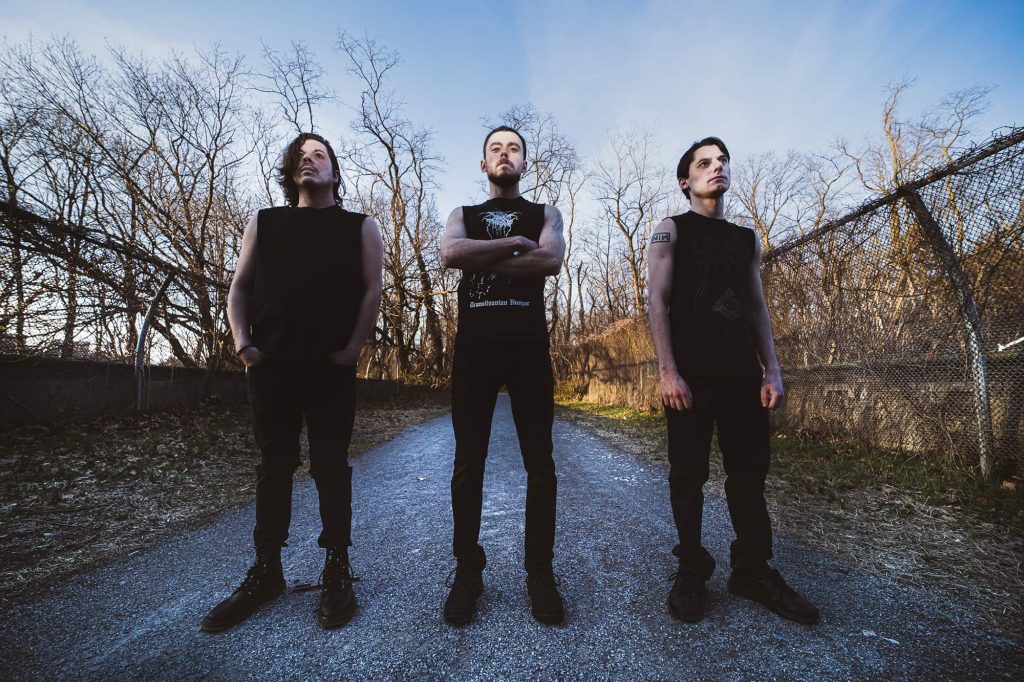 Recently, DutchMetalManiac's Tim van Velthuysen interviewed Viserion.
Hey, how are you?
We are doing great! A lot of exciting things coming up for us.
Can you tell us something about the history of Viserion?
Ben and Matt are brothers and are also part of a death metal band called Moniasin. John happened to catch a show of ours and we got to talking about our love for black metal. After a few jam sessions we decided to form Viserion together.
For people not knowing Viserion (yet), how would you describe your music yourself?
Our music encompasses the old school black metal bands of the early-90s such as Mayhem, Darkthrone and Behemoth mixed with modern tones and influences of the black metal genre. It is bleak and dark in instrumentation and lyrical content.
When someone doesn't know Viserion yet and you can choose one of your songs to present yourself, which song would that be?
Rotting Within off our demo is a good introduction to our music.
What makes Viserion unique?
What make us unique is that we don't stick to any sort of rules. Our drummer especially doesn't do the typical blast beats all the time that you hear a lot. Our tone and song structures are also unique to us.
Any future plans you can already tell us something about?
Our album Natural Selection is coming out August 13th 2021.
Any upcoming gigs for Viserion? Maybe coming to The Netherlands?
We are playing our debut show August 22nd at The Kingsland in Brooklyn. We would love to come to The Netherlands when things are more back to normal.
How do you think your life would be without music?
We would be miserable and empty.
What advice would you give to young and starting bands?
Be humble, practice, make connections and support your scene and other bands. Oh and practice more.
Thanks for your answers! Is there anything you want to say to DutchMetalManiac's readers?
Thanks for reading! Our album drops August 13th and our singles The Wraith (feat. Trevor Strnad) and Vaporized are out now!
Viserion Facebook
Viserion Instagram
Viserion Twitter
Hi!
I'm Tim van Velthuysen and I started DutchMetalManiac back in 2014. I'm 29 years old and I live in Nijmegen, The Netherlands. Of course, I like metal, but I can also appreciate other musical styles.
In addition to DutchMetalManiac I also have a personal website on which I'll post various things that won't fit on DutchMetalManiac, but might be interesting for you as well. It's in Dutch though.